Freeman's Pages
We were deeply saddened to hear of the passing of Her Majesty the Queen. She inspired millions, and it would not be an exaggeration to say that she was a beloved public servant. It has been comforting to read stories of people sharing their memories of her warmth, humility and dedication. Above all, Queen Elizabeth was a person of faith and of prayer who lived out her life with a heart of service.
At this most personal of times, our thoughts and prayers are with her family.
"When peace comes, remember it will be for us, the children of today, to make the world of tomorrow a better and happier place."
Queen Elizabeth
End of Year Parent Survey - 2021
Thank you to all of the parents who took the time to complete the end of year parent survey. Here is a selection of some of the positive comments we received from parents:
'Teachers are amazing, my son is so well supported and his anxiety is respected and eased at school - the communication with teachers and SEN/support staff has been great.'
'The teacher's make my child feel safe, comfortable and happy.'
'Friendly and approachable staff. Lovely environment for my child to excel in.'
'The teachers are lovely, welcoming and approachable, my kids have loved and enjoyed going to school. Covid challenges have been very well handled and I as a parent felt safe to send them in even when the pandemic was at its peak.. Thank you for providing a safe, fun, loving environment and you are truly amazing. Fabulous team at Freeman's.'
'Values each child, has high expectations and aspirations for all pupils. Has worked well to collaborate more with St Barnabas School.'
'Very good teaching staff and support staff. They have all been amazing as a school throughout the whole pandemic.'
'Freeman's teaches children good values and to be respectful and kind to others. Teachers are friendly & approachable and we feel we are able to raise any concerns we may have with our child. It's great to have direct email access to our child's teacher too. Our child has loved all of his teachers and enjoyed their teaching style which has contributed to his engagement of learning and his enjoyment of school.'
'The level of care the school provides is excellent. My child has SEND and the provision she receives is excellent. The teacher manages the pupils very well. My child has made exceptional progress this year. My child always wants to go to school. Very happy with the school.'
'I am more than happy with the amazing teaching and care my son has received, especially under the circumstances of the past 15 months! Any concerns I've ever had have been listened to and dealt with immediately. The well-being support provided by school has also been outstanding, I've felt very well supported and so has my son.'
'A personal thank you to all staff and especially the senior leadership - the way you have worked to keep children safe at school and the support during home school is amazing - I am proud for my son to be part of it - thank you for making him feel safe and happy at school.'
Thank you again for all of your thoughts and suggestions. A huge thank you as well for all of your continued support.
Chris Andrew is the founding director of Project Touchline and the programme teaches Christian values in schools through PE/Sport and through Collective Worship to ensure children are "Living life in all its fullness" - John 10:10 This term, we kicked off our work with Chris who will be teaching our Christian values through rugby sessions across the school and also delivering Collective Worship.
Project Touchline at Freeman's
BBC Radio Northampton
Martin Heath, who is a presenter at BBC Radio Northampton, joined us to find out all about Project Touchline and our Christian Values at Freeman's. He spoke to Chris, Mrs Hull and a range of children to see how Project Touchline is making a difference through teaching Christian values, faith and rugby at our school. To hear the show in which Freeman's and Project Touchline were featured on, click on the following link: https://www.bbc.co.uk/sounds/play/p09lvpyg (from 2 hours 54 minutes).
Artwork
The children created some very thoughtful artwork in their art-based Project Touchline sessions that included faith, our school values and sport. Here are some great examples: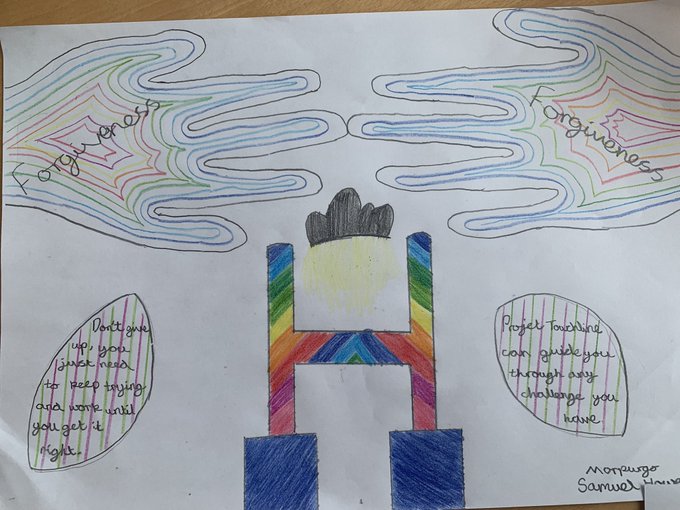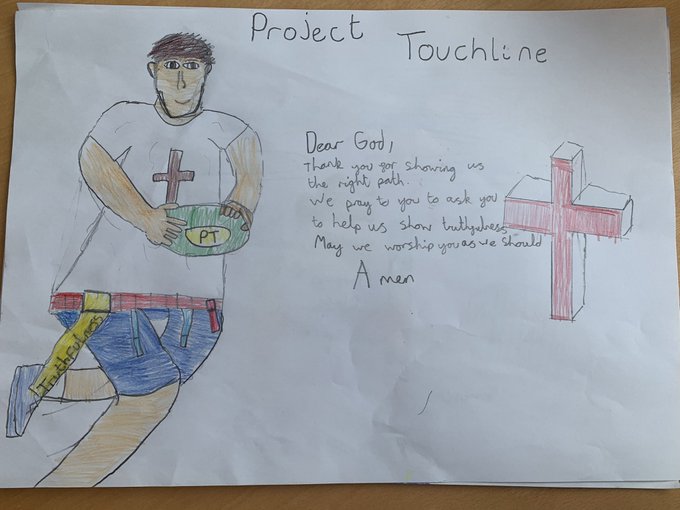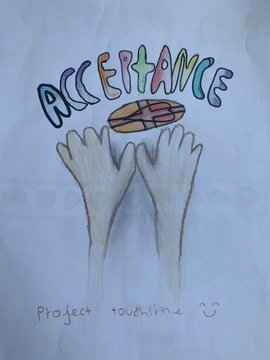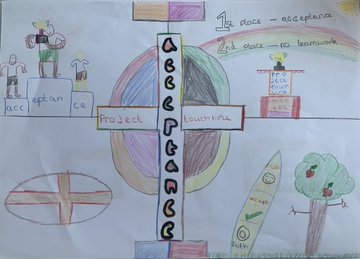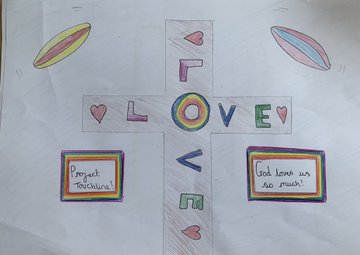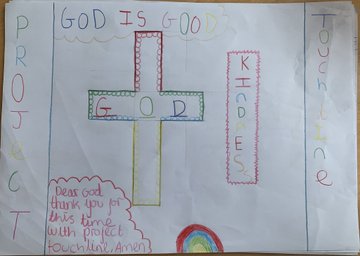 Prayer Club
Chris has led a Prayer Club at Freeman's over the course of the programme for our children across thw whole school; 38 children have attended in total. Prayer Club is an opportunity for our children to be still and to reflect. Mrs Butcher has also helped out at the club and she will be continuing Prayer Club for our children across the school in September. 'The LORD is near to all who call on him'. Psalm 145:18.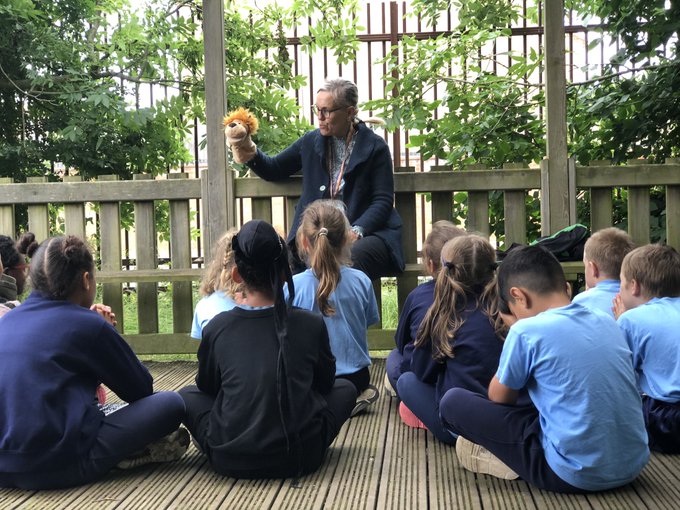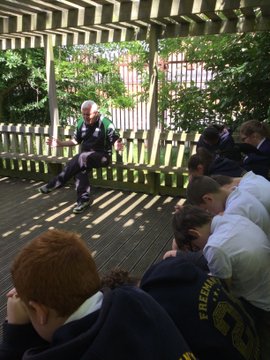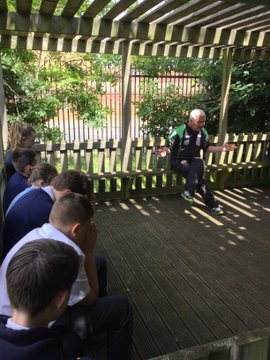 Freeman's

Curriculum Statement